This post brings to mind one of my first clients. She was a busy mom to 3 kids, and try as she might, she would be absolutely crestfallen that an entire day's worth of cleaning, tidying up and sprucing didn't yield an effect that WOWED her.
"Why does my home feel so 'full'? I almost get the feeling that it would spit us out if it could."
She invited me over the morning of the cleaning and at the end of the day, I absolutely understood what she meant.
That 'full' feeling is not a trick of the mind. It's your subconscious trying to bring attention to a key issue: Your home is jampacked with items you likely don't need and haven't used for ages.
"Julie, you're not going insane. This is a problem many of us experience, especially when we start adding kids to the equation. We have double or triple X items, and we tend to keep things that have small tears or rips, justifying it with an "I'll fix this and use it again…" statement. Eventually, we end up with too many things."
"YES, that is my entire problem. I don't know how or when I decided to keep storing items but once they're categorized as 'damaged', I seem to put them out of sight and out of mind. I purchase replacements and the same thing happens when those need repairs. I hate feeling like this – my home is clean, but it feels a little gross and overwhelming if you know what I mean…"
Not everyone will go through similar steps, but it must be said that the mental and physical impact of a cluttered home can seep into your mind and body, causing havoc and more. If you're used to your home having piles of clutter everywhere, changing that pattern can seem not only improbable but impossible.
Here are some simple tips to help you take the first step onward and forward to a clutter-free life.
Don't buy/accept/rescue items you don't need – It's easy to STOP before you actually start down a bad path. Stopping a bad habit before it starts is the simplest and easiest way to make sure that the journey is one road less traveled. Once clutter enters, it's much harder to get rid of it. Exercise control when it comes to 'bargain deals', impulse purchases, items in need of supposed rescuing (lying on the sidewalk…) and free gifts you wouldn't typically buy. If you don't need it, forget it!
Donate, Donate, Donate – Many of us donate here and there. Whether you're moving away or trying to help a charity, we've all donated a time or two. Now think about your closet and cupboards. Are there items that haven't been used for months or years? Have you purchased items that are still in their original packaging, unopened? If you've answered yes, grab some empty boxes and place them around the house. If you see an item of clothing, an appliance etc., and you know you haven't/won't use that item, place it in the box. After the box is full, place it in your car (or if you have access to a courier company like Zeal in your community, call them for pickup! We offer donation pickup and drop-off as a service). The next time you're out, drop those boxes at your favorite charity. You didn't get use out of them, but someone else will!
Bring someone in to help you go through the clutter. Having someone skilled in decluttering will help you make decisions and stick with them. It will also require you to describe out loud why you need to keep 14 throw blankets… Oftentimes, just hearing your own justification makes you realize you can do with less!
Make purchases based on YOUR needs – Whether you're buying a new set of dishes or furniture, buy for your needs. If there are only 1-4 people in your home, don't buy a 12-plate dinner set. If you're buying new furniture, don't buy the 16-seater couch – it's just not practical! You can remove a great deal of clutter when you shop for your actual needs.
Organizing the Organizers – This tip gives me a chuckle every time I see an organizing solution like a basket or bin. There are many people who love to buy bins, baskets, tubs and more, and they are more in love with the bin than its purpose – to organize! Unless you know how and where these solutions will go (hopefully you bought them with a specific purpose in mind), they can create/become an additional source of disorganization and clutter. Before purchasing any organizer, declutter as much as possible and organize yourself using items within your own home. If you find that you need more, do research, and find the correct type of organizer. Do not make impulse purchases here and 'hope' you got it right.
Everything has a place – Have you ever looked around your house after a crazy week at work? Does it look like a tornado has swept through and recklessly scattered everything? There are times when things look disorganized, but it simply requires a more effective system. Store all clothing including shoes, books including stationary, dishes, and so on in their designated spaces. If one manages to take a walk sans permission, return them pronto. Set out a specific drawer for smaller items like batteries and lightbulbs, toiletries, remote controls and similar.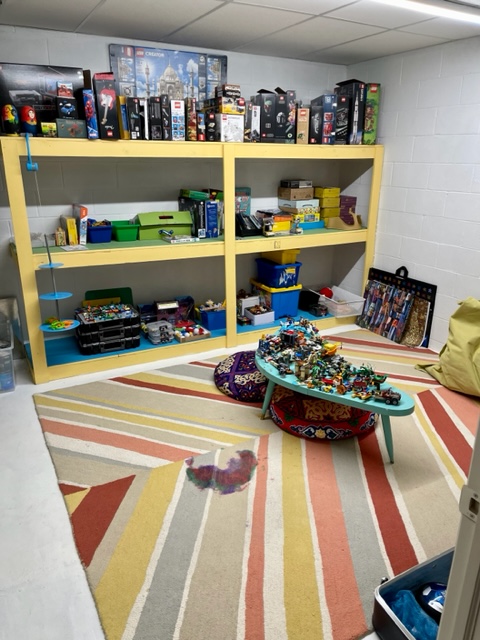 Create your own style – Many of us take decades to finally discover what we like. While there's no shame in experimenting – don't take that as permission to go wild. Knowing what you like allows you to set boundaries and limits. You can like an item but that doesn't mean it's a "Take me home" item. If it's something you definitely need and can afford, and it's an item that suits your current style, that will likely be a "Take me home" purchase.
Every journey starts with a single step and it gets easier the more steps you take. Once you've gotten used to living clutter-free, the little choices you make to stay that way don't feel like chores; they simply become a part of daily life.
Well, what are you waiting for? Good luck!